Participa Dental will be providing services to students at Mesa View on Friday February 3rd with parent consent. If you have not filled out paperwork and would like to do so please contact our school Nurse Mrs. Ochoa at 505-599-8622 or stop by the health office. Services provided will include : Exam, Teeth Cleaning, Sealants, Fluoride Treatment, and information about your child's dental health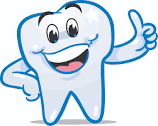 Is your student interested in a different high school experience? Do they show a sincere interest in academics and want to graduate with not only a high school diploma, but a college associate degree as well? San Juan College High School may be the perfect fit! . San Juan College High School application for the Class of 2027 cohort will open on February 1, 2023 and close February 28, 2023. . Click here to learn more about the application process!
https://sjchs.fms.k12.nm.us/o/sjchs/article/953364
. You can also check out the full informational video here!
https://youtu.be/kiHDey0jDmw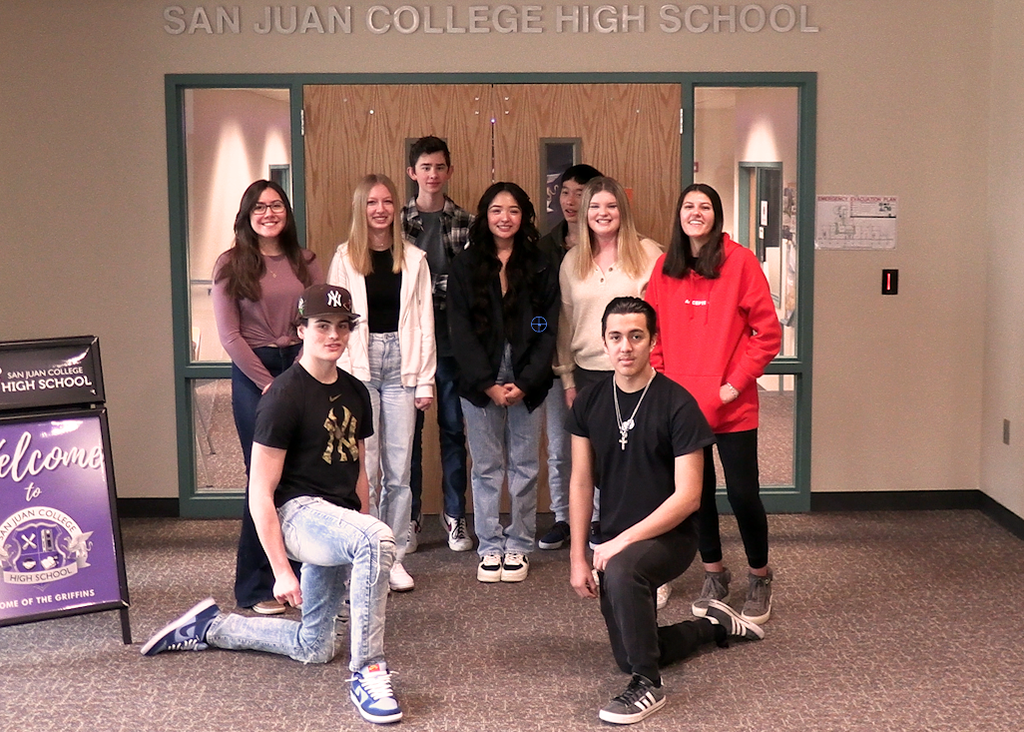 FMS would like to help families with meals during Thanksgiving Break. To pick up a 7-day meal box you MUST REGISTER your students at
https://farmingtonschools.info/7-day-meal-boxes
. 👉 Registration closes on November 16 @ 5:00 p.m. 👉 Meal boxes will be available for pickup on Friday, November 18, from 3:00 to 5:30 p.m., at Central Kitchen (305 N. Court Ave. Farmington 87401). Please follow the instructions in the email you will be sent before pickup.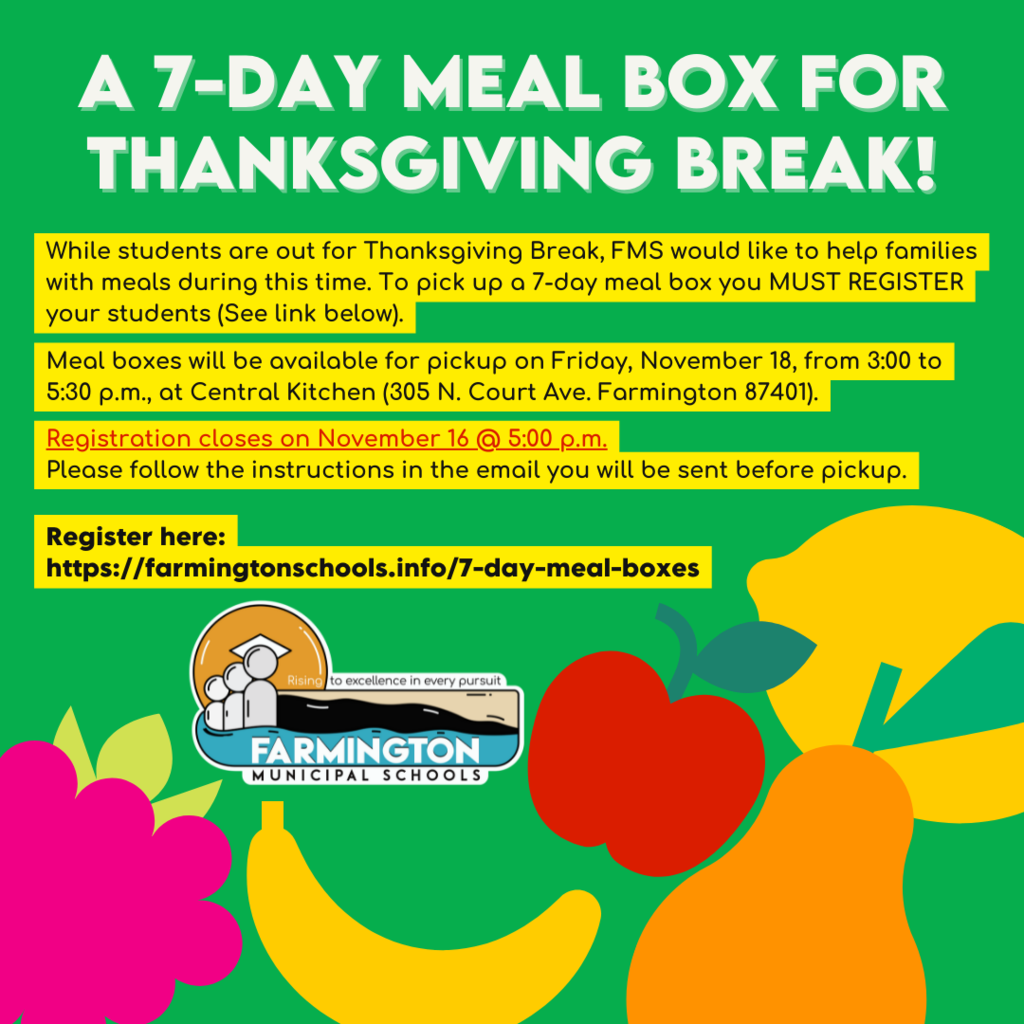 From our Student Nutrition Department – FMS, we are celebrating Native American Month in November and we'll have many delicious options for students during breakfast and lunch, including Blue Corn Mush during the week of November 14. Food will include Pinto beans (November 1), sweet potatoes (November 11 and 18), Navajo tacos (November 16), and Three Sister veggie soup (November 18). Our November "Fresh Pick" is pears, which will be a feature on our menu all month long. One more thing, on November 17, every campus across the district will be serving a Thanksgiving Feast, including a tasty, mini pumpkin pie!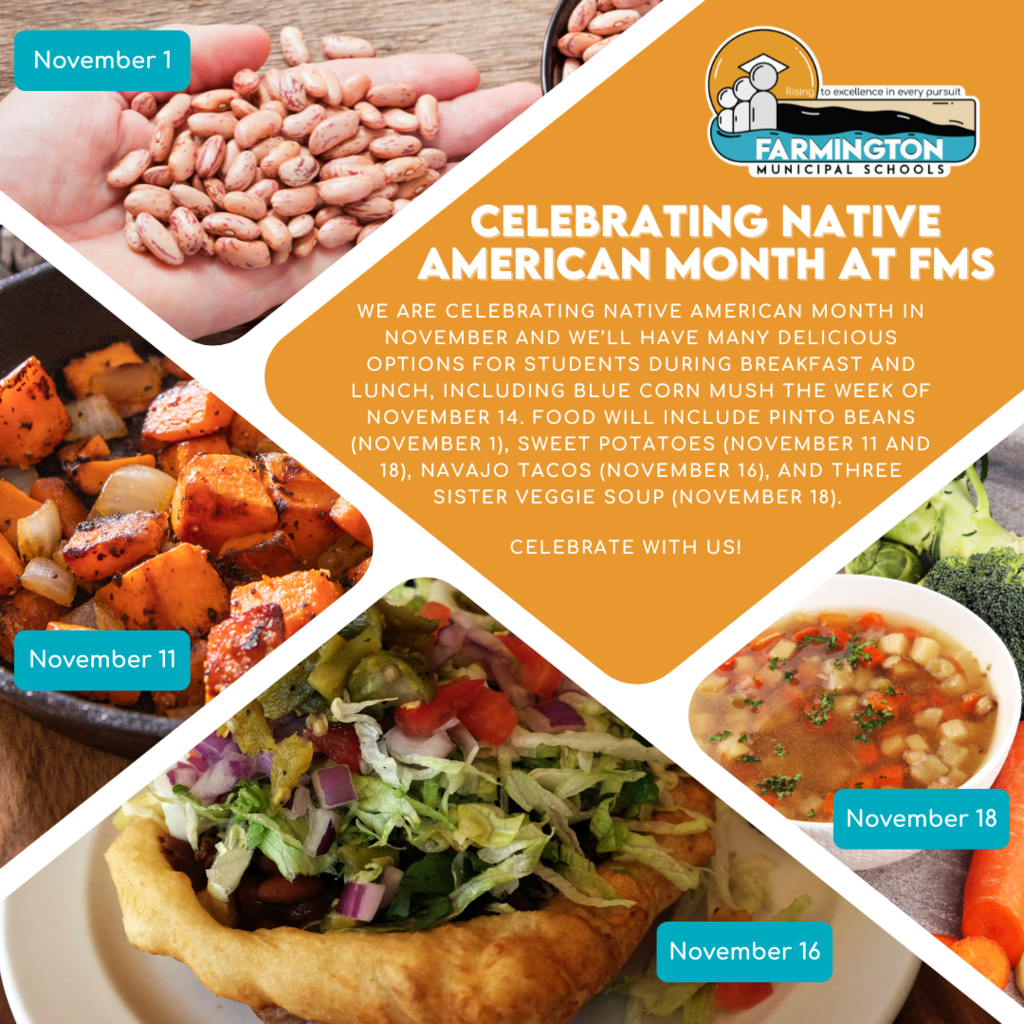 FMS, let's continue to highlight and celebrate the diverse and rich culture of Native American people.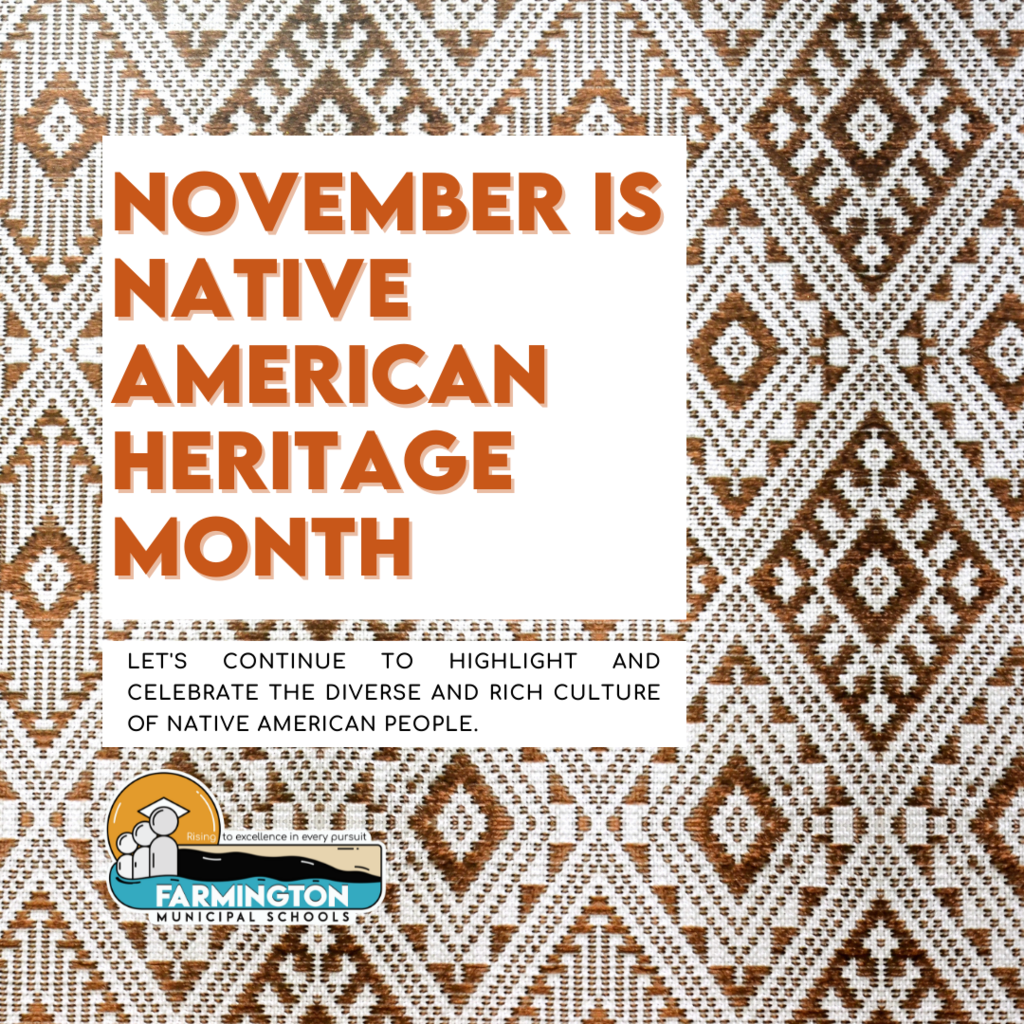 We are celebrating National School Lunch Week from October 10-14, 2022. This week, our preschools will serve fresh cantaloupes, peaches, pears and strawberries for students during lunch. Our elementaries will serve vegetarian chef salad, delicious roasted creole potatoes, corn on the cob, and tuna salad sandwiches while the middle schools will serve chicken noodle soup, mixed vegetables, and tasty Mexican street corn. Our high schools, for their part, will serve beef stew, cilantro lime brown rice, tomato soup, and fresh broccoli. And those are only a few of the wonderful choices our students will enjoy this week, FMS. This "Peace, Love & School Lunch" is a celebration with more vegetables with every lunch, fresh fruit daily, and entrées that include whole grains & lean protein. National School Lunch Week promotes the importance of a healthy school lunch in a child's life and the impact it has inside and outside of the classroom. Want to see all of this month's items? Visit
https://fms.nutrislice.com/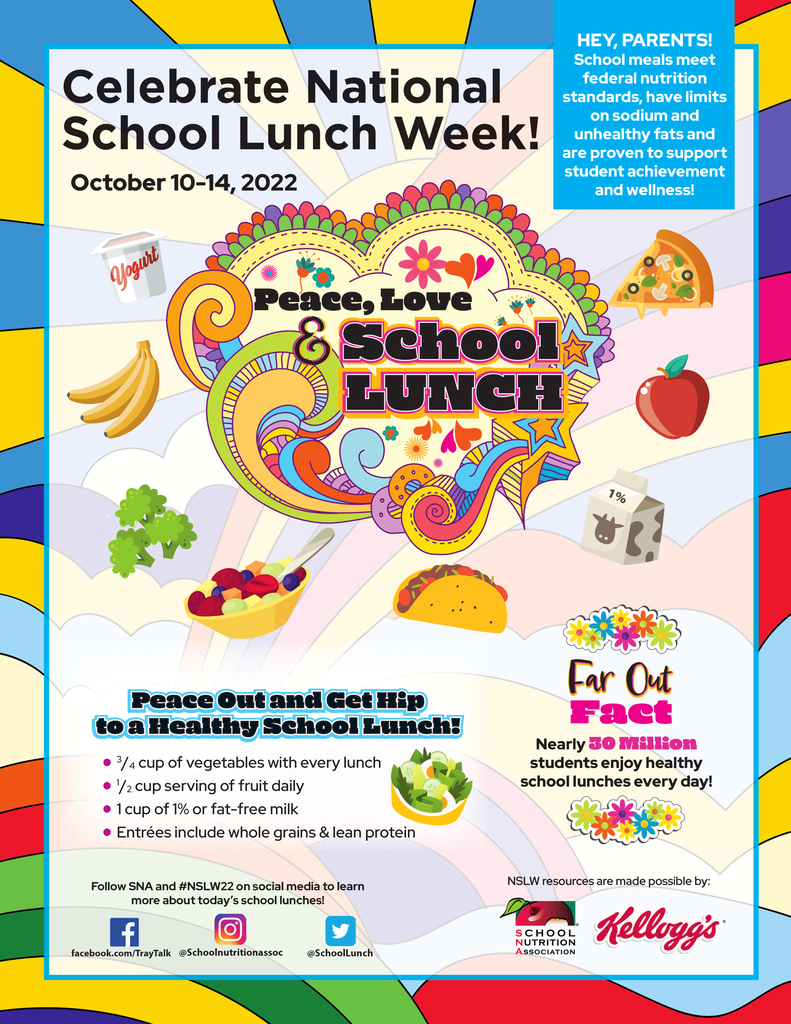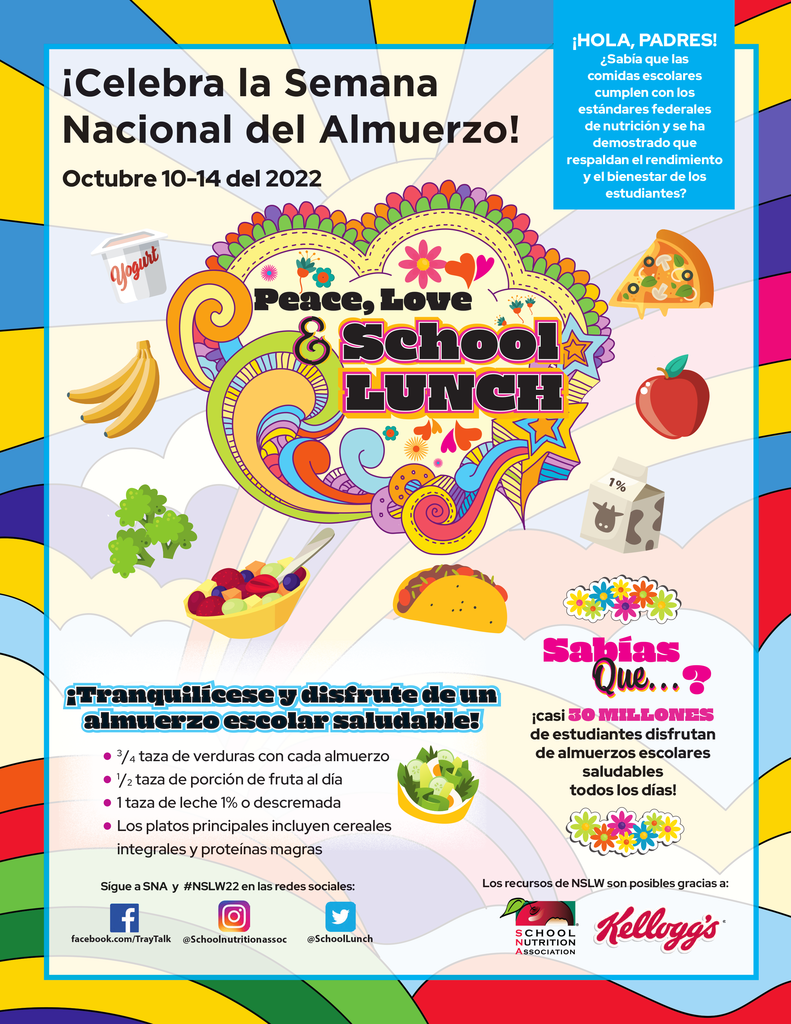 Looking for volunteer opportunities at Farmington Schools? Or information on local childcare resources? Visit the community section of our website, you'll also find information on how to distribute e-flyers to parents, public surplus auctions, and how to support our Foundation for Educational Excellence. Visit:
https://district.fms.k12.nm.us/page/community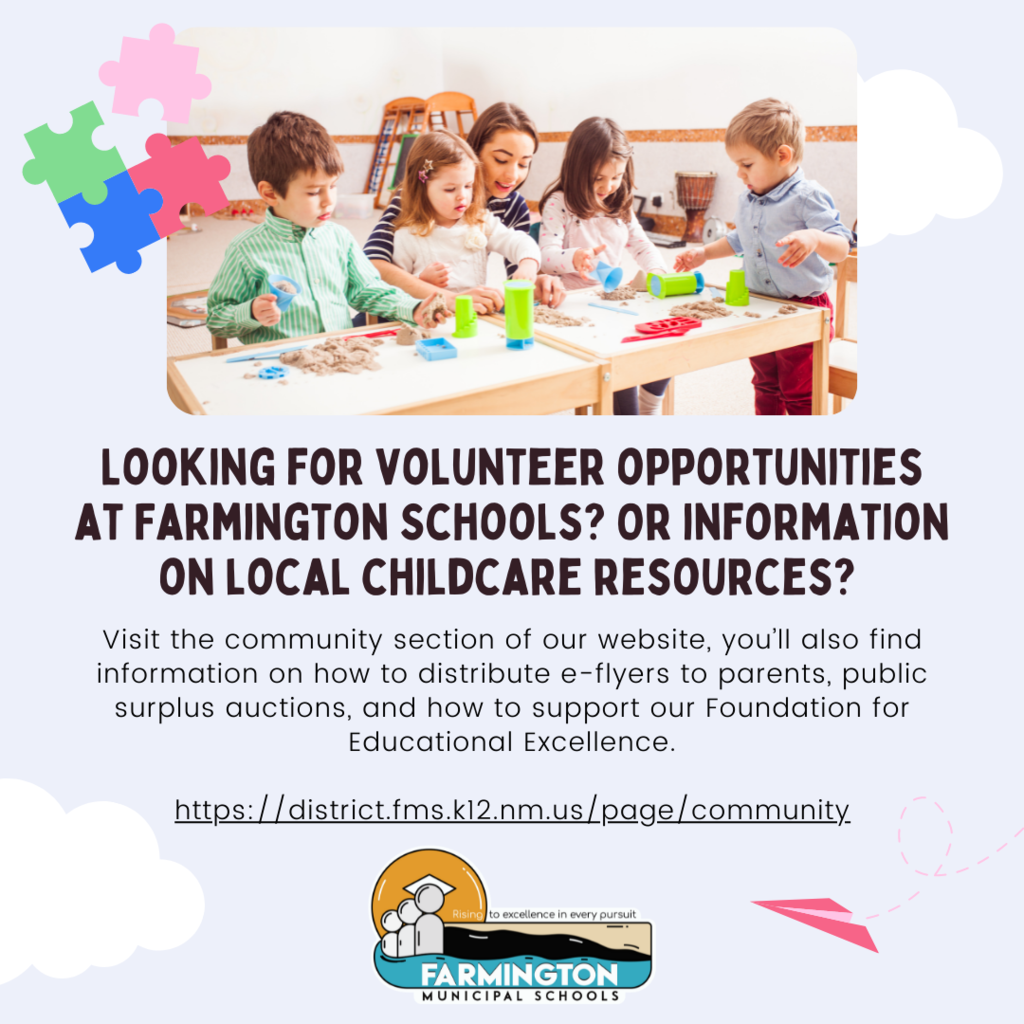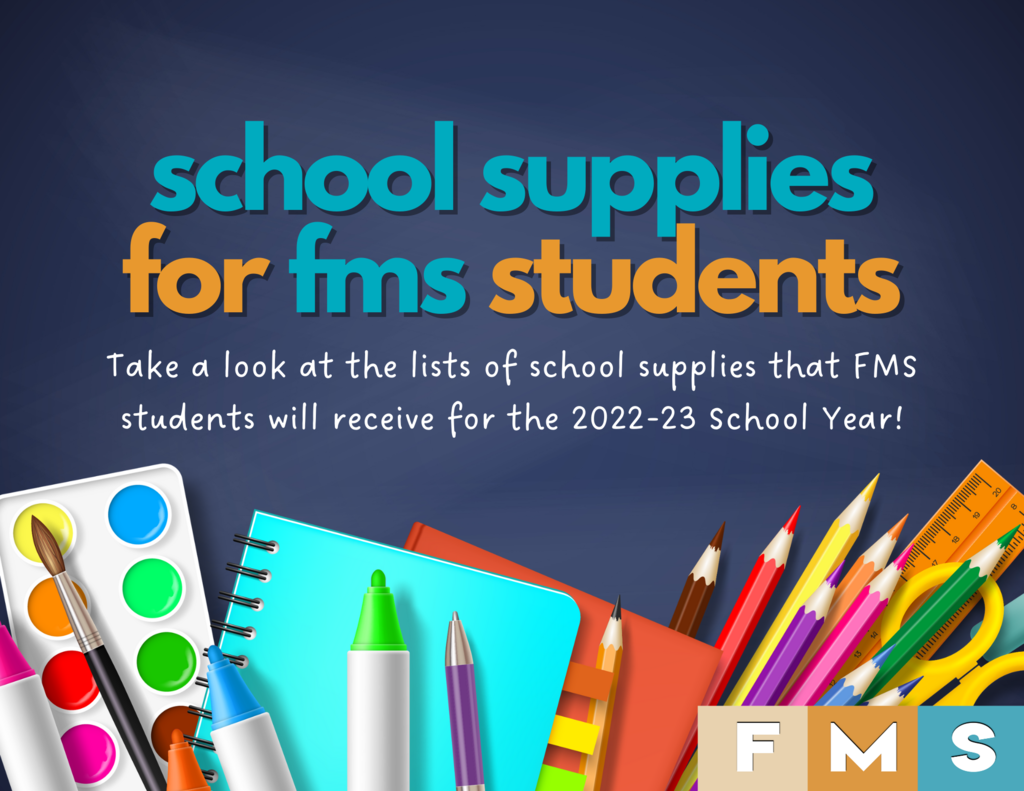 MVMS Field Day.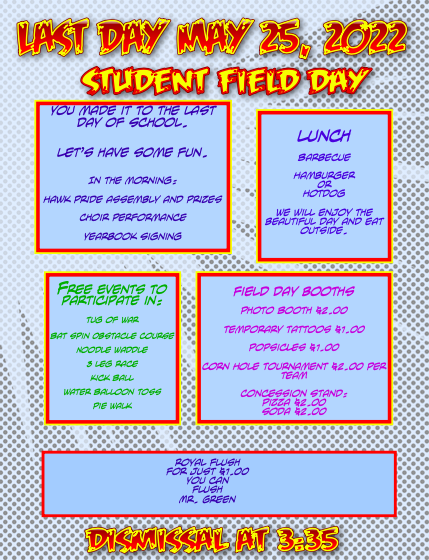 Farmington Municipal Schools is now enrolling NEW students for the upcoming school year, including Pre-K. FMS is a great place to learn! Enroll online today at
https://district.fms.k12.nm.us/page/registration
. Registration for returning students will take place during the first week of August. Classes start on August 12. See you soon!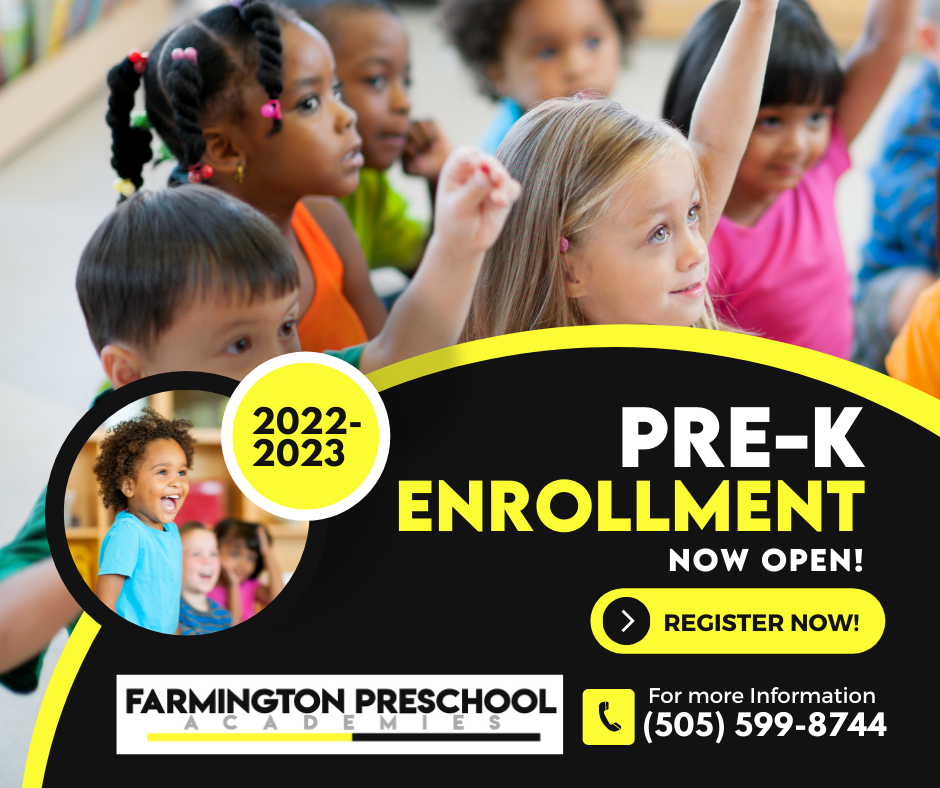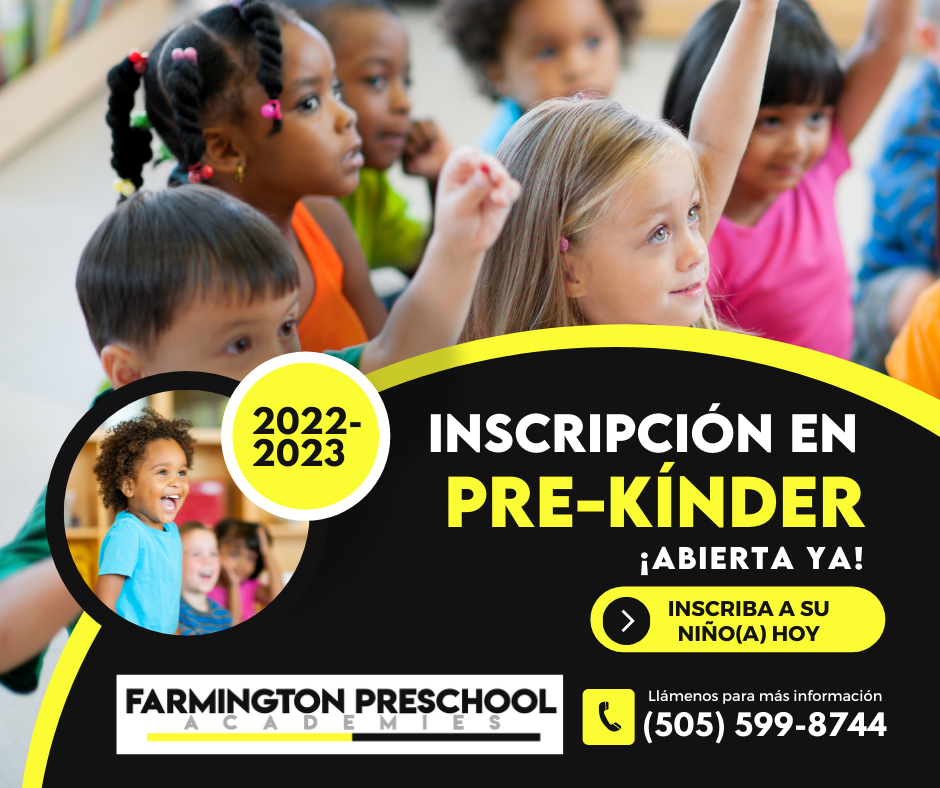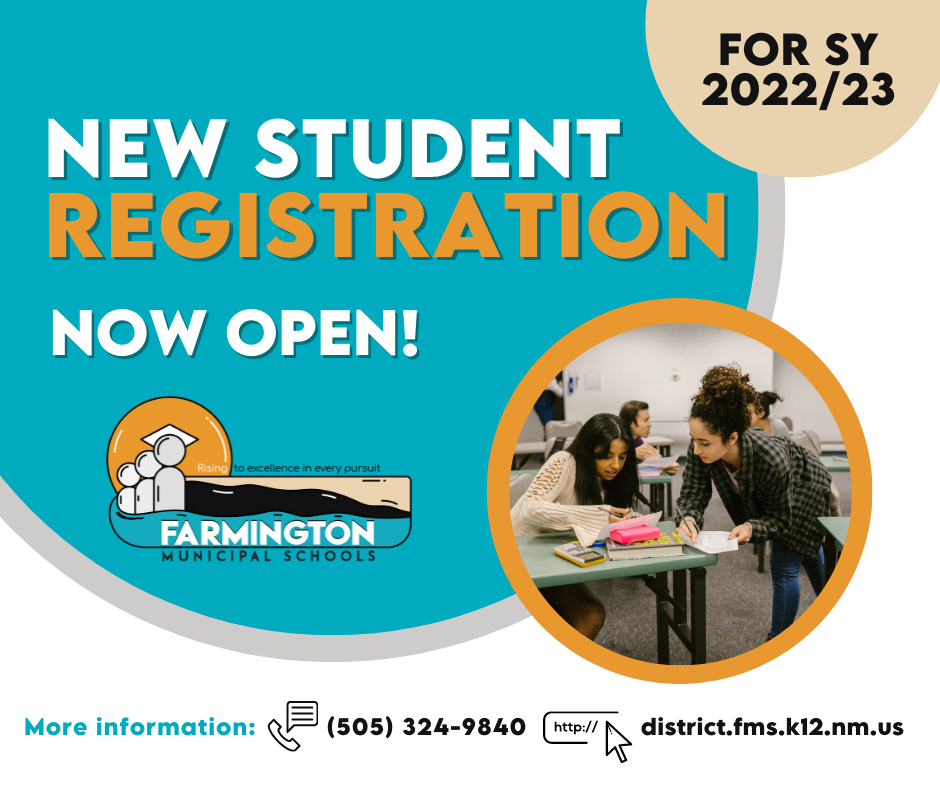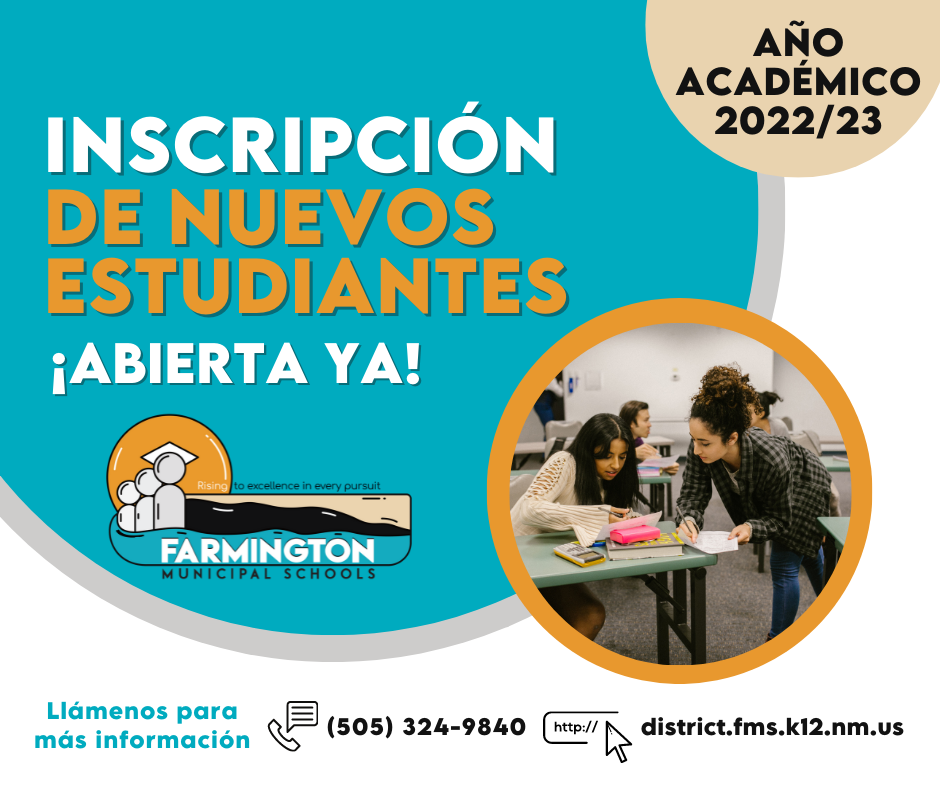 Dear Mesa View Families: This is just a friendly reminder that all virtual students must turn in their laptops on Monday 5/23/2022 between 2-4pm. m. in the gym. Estimadas familias de Mesa View: Este es solo un recordatorio amistoso de que todos los estudiantes virtuales deben entregar sus computadoras portátiles el lunes 23/05/2022 entre las 2 y las 4 p. m. en el gimnasio.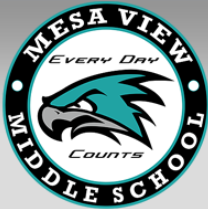 Dear FMS educators, We celebrate how amazing you are every day; but this week is special. You change the lives of the children of our communities, and all of us at Farmington Municipal Schools thank you for your commitment to excellence and creativity in bringing excitement to the classroom. In a year where your profession has had to adjust to virtual and in-person classes, or a mixture of both, you have shown great resilience and adaptability to the challenges of educating our children during a pandemic, and you have done a magnificent job! As we take a moment to #ThankATeacher this week, make sure you continue to celebrate with your peers all of the wonderful things that are happening at our district. In closing, know that your investment in the future of our youth is appreciated throughout the community. Thank you, TEACHERS!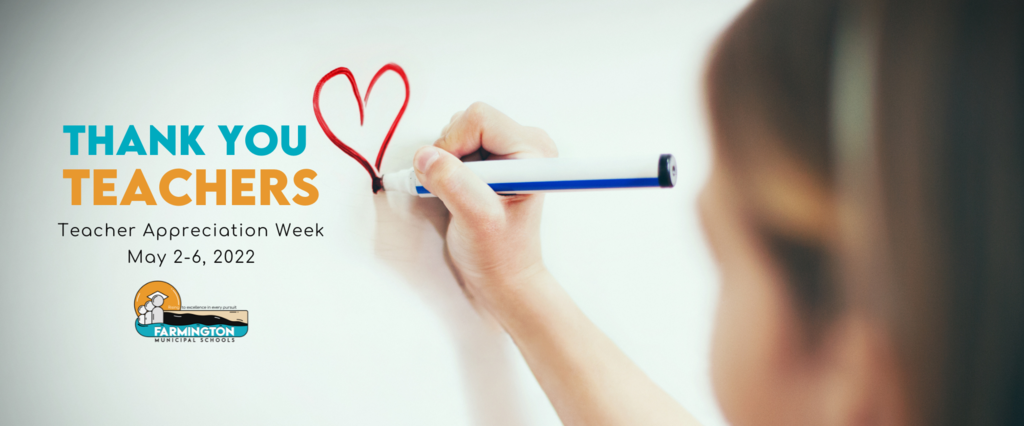 FMS, add this event to your calendar and come see the textbooks we will be adopting on our next academic year!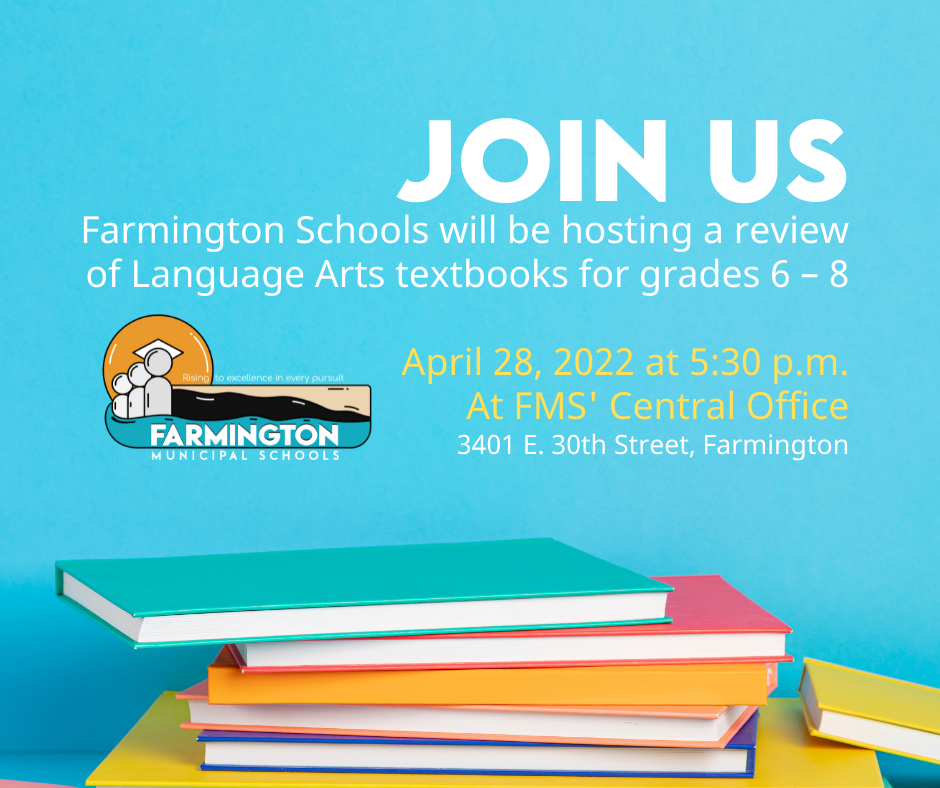 Reminder: FMS families, if your student will be in middle school or high school in the next academic year, please make sure they've completed their course requests for SY 22-23. Good luck!